It's possible to order a collection of our best selling products to see for yourself and create your own content, in the form of our ShineOn Sample Kits.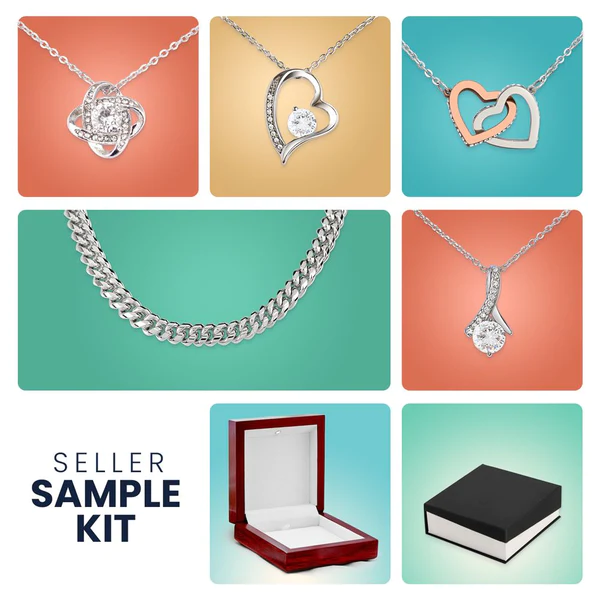 Our sample kits feature a selection of the best selling products we have on offer right now. The Sample Kit includes:
Love Knot
Alluring Beauty
Interlocking Hearts
Cuban Link Chain
Forever Love
Standard box
Luxury box
Sample kits are great for checking out our stock, but also for creating fresh and engaging for your own products. You can capture unique images and video content which is totally unique to your products and store.

The best way to do this is via the store we have set up here.